so far 8 Official Selections, 12 Semi-Finalist, 1 Finalist, 1 Nomination and 4 wins at international film festivals for "the fragility of reality" a movie in three chapters about Jonathan, his work in general and specifically about "the fragility of reality" (made for Barcelona Contemporary 2021) produced by little.egg productions, directed by Jonathan Berkh, Patryk Senwicki, Laura Ettel and Tahnee Nordegg.
When working with paper I have to respect the limited strengths, the weaknesses and characteristics of the material way more than with any other media I am working with.
It teaches me to apply just the right amount of force otherwise it will break, rip, will get injured.
All the tears and holes in my papers are part of the work and are a reminder that I got carried away. A very important lesson - it is just the same with the people we meet - their cracks and rifts and holes and injuries might also be a reminder that someone got carried away - make sure it isn't you!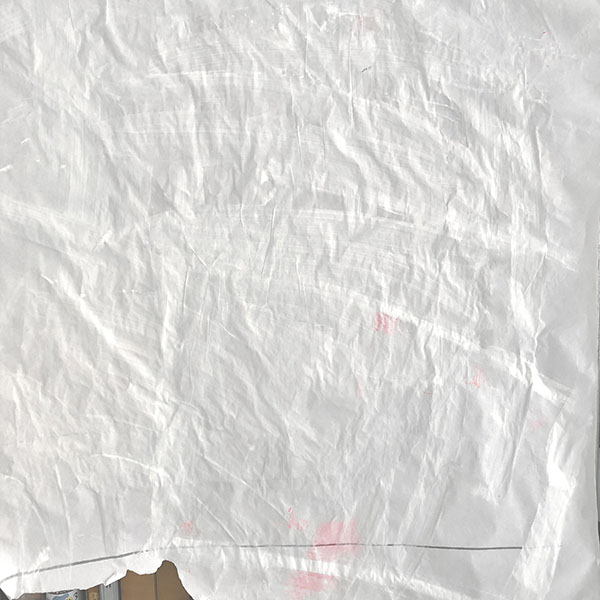 120 cm x 235 cm, acrylics on paper, 2021 (detail)