concept exhibition currently showing at The Gallery Steiner in Vienna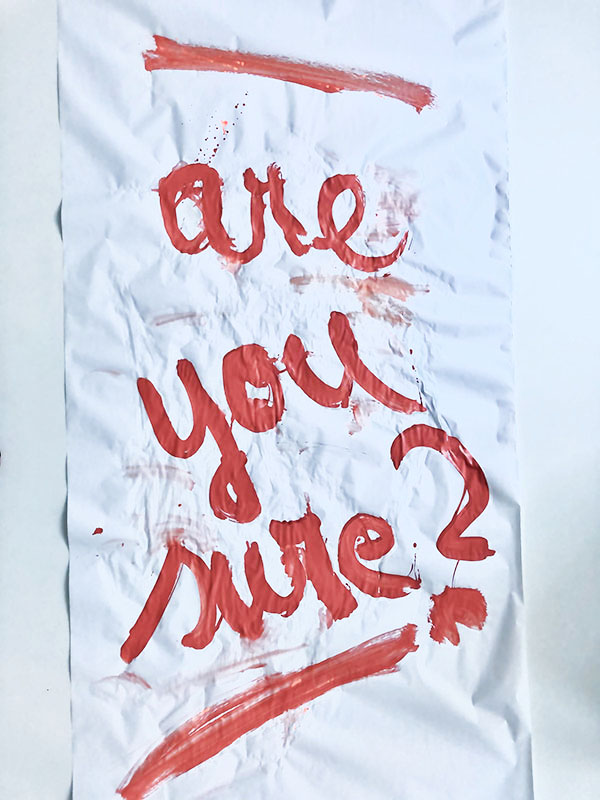 120 cm x varible lengths, acrylics on paper-roll, 2021 
are you sure? does not address the very common problem of over-thinking but rather the problem of completely ignored under-thinking.
With all the information available to us, we should focus our attention on what we are not reflecting about enough, the things we are not giving thoughts to.
Far too much happens out or habit, out of automatism, because we've always done it this way; far to much runs on autopilot - are you sure? -
Make sure you are sure!